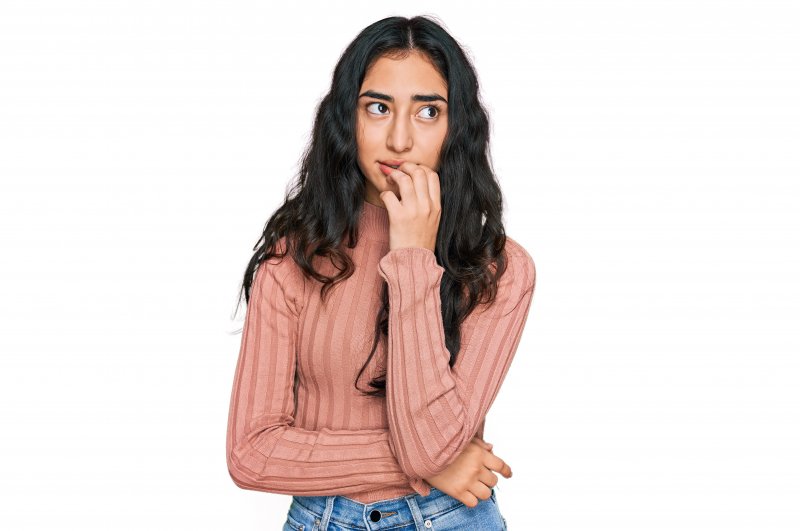 Does the word "dentist" usually make you anxious or nervous? You aren't the only one. Many patients feel the same way, especially when they aren't sure what to expect from their appointment. However, certain treatments like dental checkups and cleanings are essential for preserving your oral health in the long run. Read on to learn how you can manage dental anxiety to make it easier for you to request and attend your visit with your dentist!
#1: Ask for a Step-by-Step Rundown
A great way to help you feel calmer about your dental appointment is to ask your dentist exactly what they'll do throughout your treatment. This is because it can be stressful to have someone poking around your mouth when you're not sure what they're doing. As the patient, you should feel free to know what's happening and what your dentist plans to do. They might even explain their process as they're doing it, which can make you feel more comfortable during your visit.
#2: Listen to Relaxing Music
Sometimes the sounds of dental tools can be unnerving. For this reason, it's best to ask your dentist if you can listen to your favorite tunes with headphones in during your treatment. Not only will this block out the noises, but you'll also be able to relax and focus on your music instead.
#3: Pay Attention to Your Breathing
One of the most common things to do when nervous is to hold your breath. By doing so, you'll end up reducing the amount of oxygen in your body, and increasing your anxiety even further. To avoid this, you might consider trying some breathing exercises or relaxing meditation techniques before your appointment. Concentrating on how you breathe is a good method for calming yourself as well as distracting your mind from any nervous emotions.
#4: Communicate Your Concerns
Your dentist won't be able to know your concerns if you don't tell them. They'll do everything they can to make you feel comfortable during your visit, so feel free to let them know how you feel! You might even be provided with extra treatment like sedation therapy, which can make you significantly more relaxed throughout the process.
#5: Congratulate Yourself After Your Visit
If you typically dread going to a dental visit, then you might want to give yourself something to look forward to. You can plan for an outing once you've finished your appointment, such as going shopping or heading to the movie theater! This can be a perfect motivator to help you receive dental treatment as well as a reward for overcoming your anxiety.
Even if you feel nervous about undergoing a dental procedure, you can learn to manage it with these few tips. Speak with your dentist if you have any concerns, and they'll be glad to help make your visit a more enjoyable experience!
About the Author
Dr. Xinxing Liu studied at the Nova Southeastern University College of Dental Medicine. She also regularly seeks advanced training to expand her expertise so that she can provide the best quality care for her patients. She offers a wide selection of comprehensive treatments, including dental checkups/cleanings, crowns and bridges, tooth extractions, and sedation dentistry to help you stay completely relaxed. If you'd like to schedule an appointment, visit her website or call 469-210-7223.