Replacing Missing Teeth – Dallas, TX
Close the Gap
for Good
A missing tooth is not only an eyesore, but it can also spell serious trouble for your oral health. One missing tooth dramatically increases your risk of future tooth loss and gum disease, but we can rebuild your smile and confidence at the same time with our selection of replacements. Whether you're missing one tooth, a few, or all of them, we have you covered, and we can help you enjoy a full and confident smile again using a custom-made solution for replacing missing teeth in Dallas, TX.
Why Choose Ross Avenue Family Dental for Replacing Missing Teeth?
Open Saturdays
& Evenings
Restorations Made Using
High-Quality Dental Materials
Partnered with the Best
Dental Specialists in the Area
Dental Bridges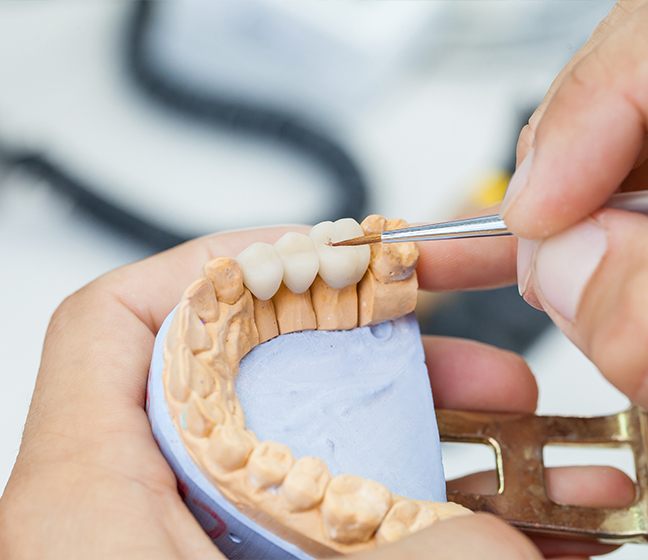 A dental bridge literally bridges the gap left by one or more consecutive missing teeth using a series of dental crowns that are bonded together. They are attached to two crowns on either side of the space that are fitted over adjacent natural teeth. Our bridges not only look beautiful, but they also enable a patient to chew like they used to, restoring their daily comfort while also giving them a winning smile.
Learn More about Dental Bridges
Dentures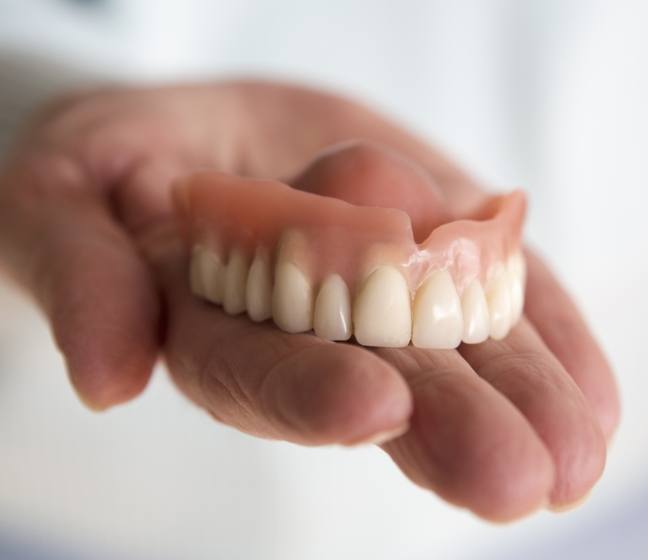 A denture can bring back several missing teeth with one comfortable prosthetic. A gum-colored base is attached to custom-made ceramic teeth that look natural and can be trusted to stay in place whether a person is eating or speaking. Partial dentures are perfect for patients who still have remaining teeth, and we can also provide full dentures to restore an entire arch. With them, a patient can look and feel like their teeth never went missing in the first place.
Dental Implants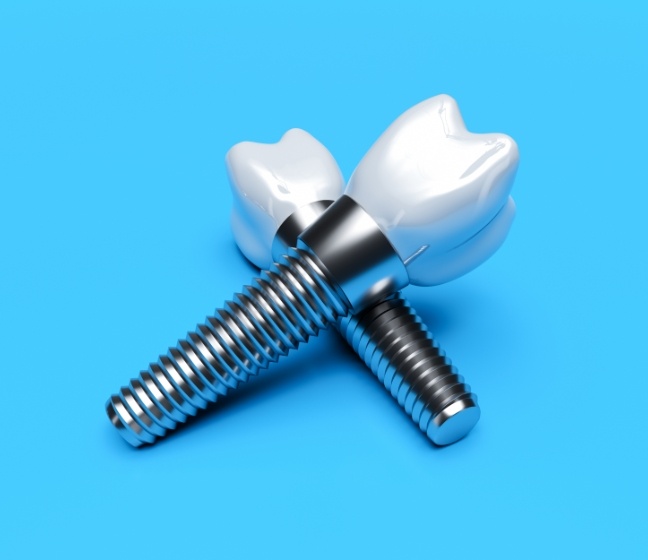 Unlike other tooth replacement options, dental implants do not just sit on top of the gums. Instead, small posts are placed into the jawbone, and these act like new tooth roots, serving as the foundation for a crown, bridge, or denture. They offer the next best thing to real teeth, and our dental office partners with local specialists to enable our patients to benefit from this state-of-the-art solution. They can be used to replace any number of teeth and have an impressive lifespan of 35+ years.