Dental Crowns – Dallas, TX
Restore Your Smile's Health & Beauty
Do you have a tooth that is decayed, misshapen, or broken? Chances are that you may need dental crowns in Dallas. This treatment is completely tailored based on your specific case, leading to the best, most personalized results. Dental crowns do the important job of restoring your smile's strength while also seamlessly blending in to look natural. Read on to learn more about Dr. Xinxing Liu's high quality dental crown treatment.
Why Choose Ross Avenue Family Dental for Dental Crowns?
Highly Trained Dentist & Staff
Advanced Technology & Comforts
Open Evenings & Saturdays
What is a Dental Crown?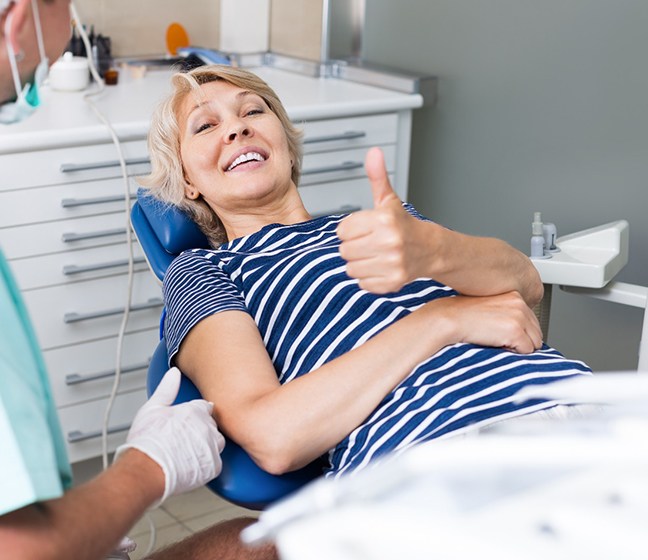 A dental crown is a custom-made dental restoration that is designed to cover or "cap" the entire visible portion of a tooth. Dental crowns are used to restore the shape, size, and color of a tooth while strengthening and protecting it in the future. You may need a dental crown if you have decay that is too large for a filling, root canal therapy, a misshapen tooth, and other common dental issues. Dental crowns are also used to restore dental implants for the most lifelike tooth replacement.
The Process of Getting a Dental Crown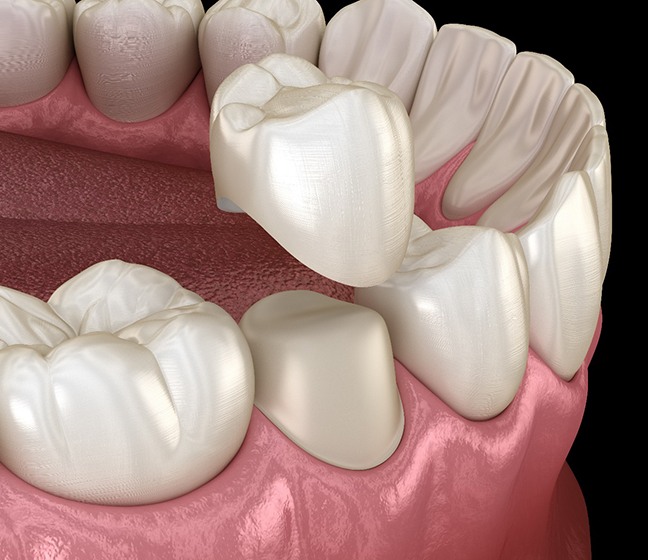 The dental crown process starts with an initial appointment where we will examine your smile and review your medical history. During this initial consultation, we will discuss your options, including the different materials we have to offer. Porcelain crowns tend to look the most natural and beautiful. From there, Dr. Liu will prepare the tooth and take impressions of the affected area. These impressions are used to design your personalized dental crown. We will provide you with a temporary crown while your permanent one is made to maintain your appearance and chewing ability. Our dental lab custom makes your crown, which will usually take a few weeks. Next, you'll come in one last time for the placement of your final restoration. We will always ensure that your crown looks, feels, and functions properly before you leave!
The Benefits of Getting a Dental Crown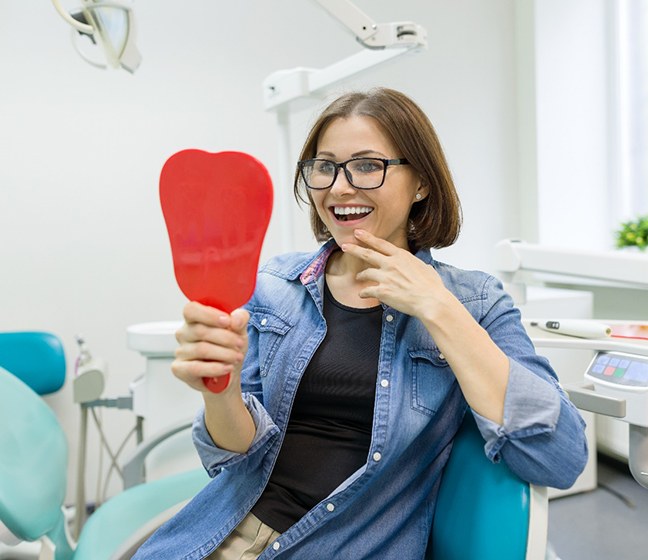 Dental crowns come with many advantages, including:
Comfort: Crowns feel just like natural teeth, which is why you may even forget which tooth was restored after some time passes.
Oral health: By protecting and strengthening your weakened teeth, dental crowns help you maintain better oral health and prevent more severe issues down the road.
Versatility: Crowns can be used for a variety of problems, and they are custom-made to meet your specific needs.
Reliability: With proper care like regular brushing, flossing, and visiting the dentist in Dallas, dental crowns can last for 15 years or more!
Diet: Don't worry about what you eat – dental crowns are durable, allowing you to eat all your favorites without a second guess.