Dental Crowns – Dallas, TX
Restore Your Smile's Health & Beauty
Do you have a tooth that is decayed, misshapen, or broken? Chances are that you may need dental crowns in Dallas. This treatment is completely tailored based on your specific case, leading to the best, most personalized results. Dental crowns do the important job of restoring your smile's strength while also seamlessly blending in to look natural. Read on to learn more about Dr. Xinxing Liu's high quality dental crown treatment.
Why Choose Ross Avenue Family Dental for Dental Crowns?
Highly Trained Dentist & Staff
Advanced Technology & Comforts
Open Evenings & Saturdays
What is a Dental Crown?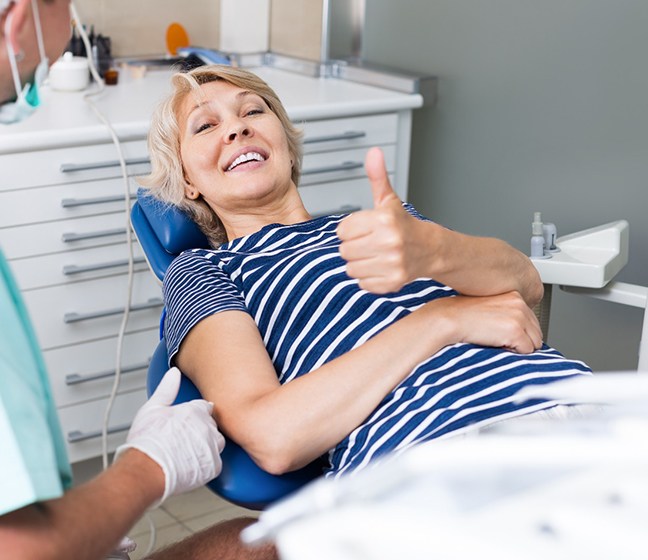 A dental crown is a custom-made dental restoration that is designed to cover or "cap" the entire visible portion of a tooth. Dental crowns are used to restore the shape, size, and color of a tooth while strengthening and protecting it in the future. You may need a dental crown if you have decay that is too large for a filling, root canal therapy, a misshapen tooth, and other common dental issues. Dental crowns are also used to restore dental implants for the most lifelike tooth replacement.
The Process of Getting a Dental Crown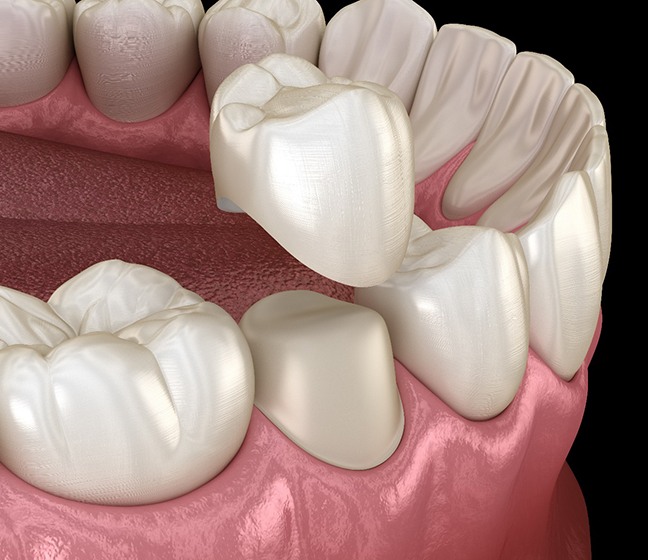 The dental crown process starts with an initial appointment where we will examine your smile and review your medical history. During this initial consultation, we will discuss your options, including the different materials we have to offer. Porcelain crowns tend to look the most natural and beautiful. From there, Dr. Liu will prepare the tooth and take impressions of the affected area. These impressions are used to design your personalized dental crown. We will provide you with a temporary crown while your permanent one is made to maintain your appearance and chewing ability. Our dental lab custom makes your crown, which will usually take a few weeks. Next, you'll come in one last time for the placement of your final restoration. We will always ensure that your crown looks, feels, and functions properly before you leave!
The Benefits of Getting a Dental Crown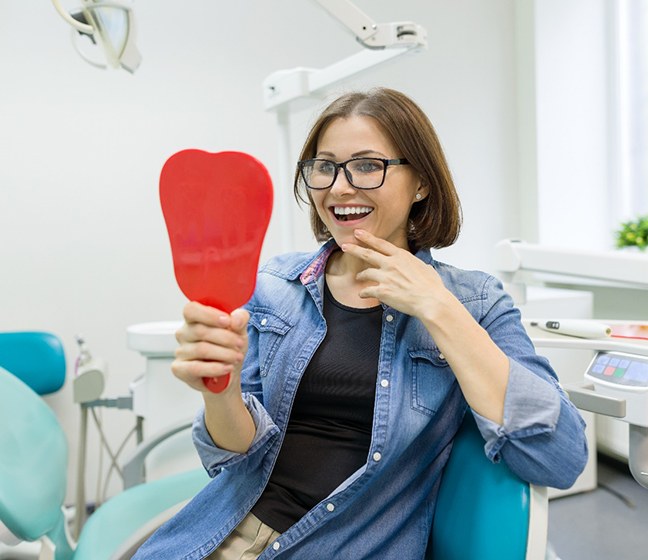 Dental crowns come with many advantages, including:
Comfort: Crowns feel just like natural teeth, which is why you may even forget which tooth was restored after some time passes.
Oral health: By protecting and strengthening your weakened teeth, dental crowns help you maintain better oral health and prevent more severe issues down the road.
Versatility: Crowns can be used for a variety of problems, and they are custom-made to meet your specific needs.
Reliability: With proper care like regular brushing, flossing, and visiting the dentist in Dallas, dental crowns can last for 15 years or more!
Diet: Don't worry about what you eat – dental crowns are durable, allowing you to eat all your favorites without a second guess.
Understanding the Cost of Dental Crowns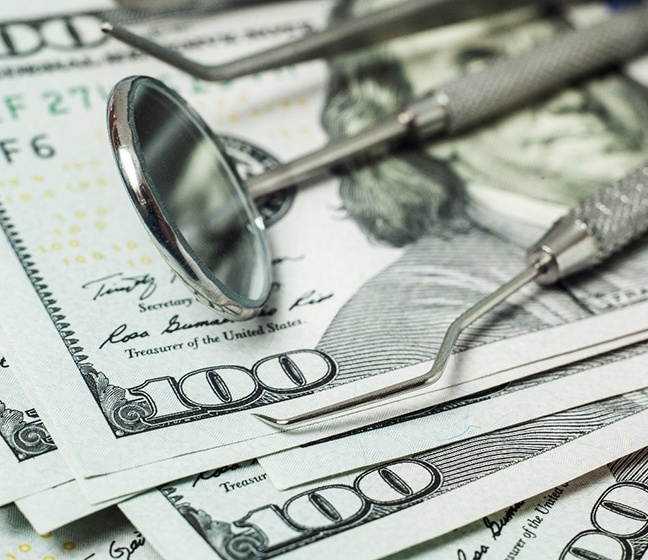 If you'd like to try dental crowns, you're on the right track. These prosthetic caps will help your teeth look nicer and work better! Even so, you may want to learn the cost of dental crowns first. The truth is that their price isn't set; it varies from patient to patient. Therefore, you must consult Dr. Liu for an exact treatment estimate. Luckily, Ross Avenue Family Dental will strive to make your crown(s) affordable. To that end, let's look at the treatment's financial details and the available payment options.
Factors That Affect the Cost of Dental Crowns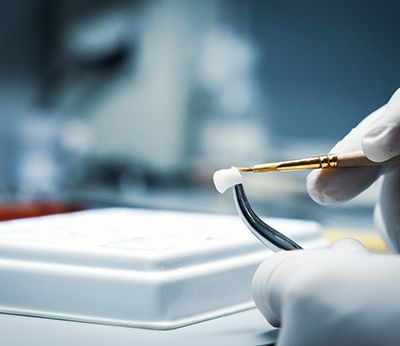 Among other things, Dr. Liu will perform an oral exam at your crown consultation. This step lets her review factors relevant to your crown's price. The most common of these include:
Tooth Damage Severity – Treatment costs may rise or fall depending on tooth damage. For example, minor harm may mean you only need the crown itself. More severe damage, meanwhile, may require that you first get preliminary work – root canal therapy, dental implants, etc.
Crown Material – Our office uses porcelain for its crowns rather than metals like gold or silver amalgam. As a result, the prosthetic will cost more than it would if it were metallic.
Crown Crafting – If your crowns are made traditionally, their price will be lower. In contrast, same-day ones made with CEREC technology are expensive.
As you learn these factors, remember that the cheapest crowns aren't ideal. Quality is vital to good oral care, while the least pricey options tend to be ineffective. So, opt for a good, reliable crown that looks right and lasts long.
Does Dental Insurance Cover Dental Crowns?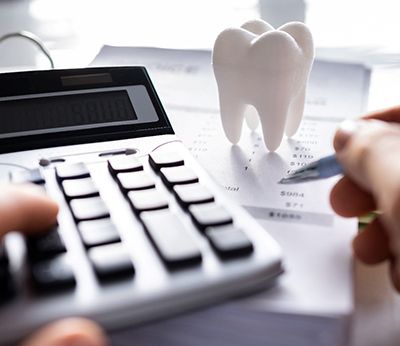 Generally, most dental plans do cover dental crowns. The latter are major dental procedures, so they usually receive partial coverage. A typical policy will meet 50% of a crown's cost.
You should keep in mind, however, that exceptions exist. Your own policy may not cover dental crowns. Alternatively, it may offer coverage with special rules. With that said, confirm your benefits with your insurance provider before treatment. Our team can even help you do so if necessary.
Other Options for Making Dental Crowns Affordable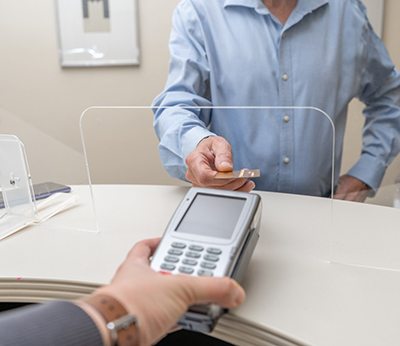 Whether or not you have dental insurance, other ways exist to make crowns affordable. Many offices offer helpful options to ensure easy payment. We at Ross Avenue Family Dental, for example, provide:
Special Offers – Our practice is running a special for first-time patients. If you qualify, we'll provide you with a checkup, consultation, and dental X-rays for only $80.
Flexible Financing – We offer flexible financing via CareCredit and Sunbit – reputable third-party financiers. Through them, you could break up your dental crown payments into monthly, low-interest installments. You'd then be able to cover your treatment cost gradually.
Ross Avenue Family Dental would love to give you budget-friendly crowns. So, find out more about them by visiting our office soon!
Dental Crowns FAQs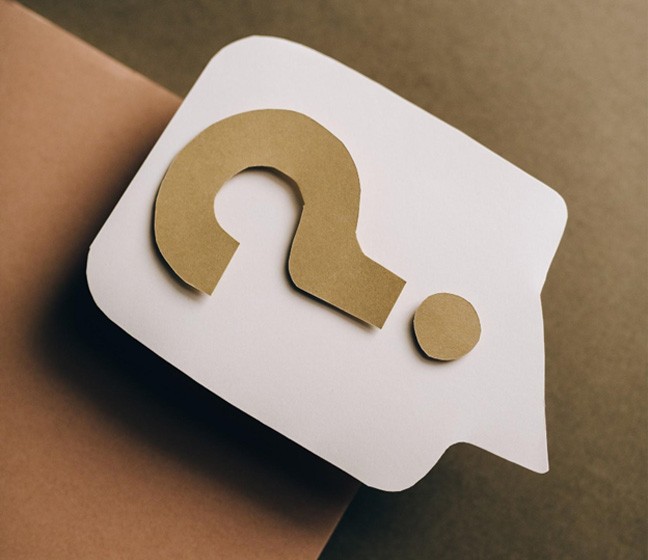 Dental crowns in Dallas are a tried and proven method of repairing damaged teeth. Although they've been used for generations, it's normal to have some concerns before you are ready to commit to one. We will address any apprehensions during your consultation . While you wait, here are the answers to the most frequently asked questions about dental crowns.
Are dental crowns permanent?
A dental crown is designed to serve as a long-term solution; however, it won't last forever. Eventually, you'll need a replacement, but it's not unusual for a crown to thrive for a decade or longer with the correct care.
How long do dental crowns last?
On average, a crown will last for 10 to 15 years before needing to be replaced, but various factors affect the lifespan, like the materials used and the location of the restoration. Back teeth undergo more wear and tear, so a crown placed on a molar may have a slightly shorter life expectancy. Your oral health and lifestyle habits will also influence the longevity of the restoration. Brushing, flossing, and using a daily mouthrinse will keep your smile healthy at home. Visit your dentist in Dallas every 6 months for a cleaning and checkup. They'll recommend breaking any bad habits that can damage your crown, like smoking, using your teeth to open food packages, or chewing on your fingernails. It's best to limit your consumption of sugar and avoid hard or sticky foods. Don't forget to wear an athletic mouthguard if you play sports. If you have a habit of grinding or clenching your teeth, ask your dentist about adding the protection of a nightguard to your preventive treatment plan.
Can dental crowns get cavities?
Your dental crown isn't vulnerable to cavity-causing bacteria, but your underlying tooth is still at risk. Poor oral hygiene habits can cause acidic plaque around the gum line, which can allow bacteria to gain access to your tooth. You can have a higher risk of decay under the restoration as more time passes because cracks will develop in the bonding material. Your dentist will check your crown for any damage and your tooth for any signs of decay at each routine appointment. Your dentist can detect minor issues to address them quickly to avoid costly dental bills later.
Are dental crowns covered by insurance?
Every dental insurance plan and situation differs, but most offer coverage for crowns when medically necessary. You may also use your coverage for certain steps in your treatment plan, like the consultation or imaging. After meeting your annual deductible, your benefits can pay 50% to 80% of the cost until hitting your yearly limit. A member of our team will work on your behalf with your dental insurance to maximize your coverage. Our office accepts multiple payment methods to keep any out-of-pocket expenses affordable, like third-party financing. We will help you find the solutions you need to rehabilitate your smile without breaking the bank.