Dental Insurance – Dallas, TX
Dental Insurance Made
Easy
At Ross Avenue Family Dental, our goal is to simplify the dental experience so that taking care of your teeth is as convenient as possible, and this includes helping you use your dental insurance. Do you take my plan? Which procedures are covered? How much are they covered? You'll find answers to these questions and more in our short but helpful guide. If you have any questions regarding your specific policy, our team is ready to answer them.
Understanding How Dental
Insurance Works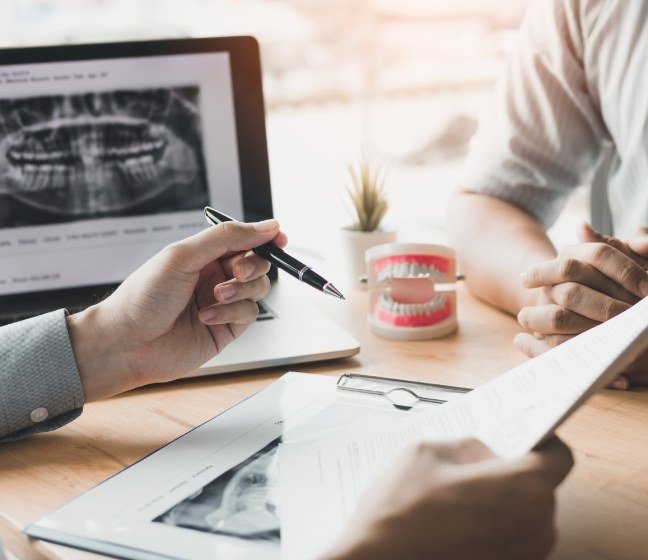 The main idea that everyone with dental insurance needs to understand boils down to one word: prevention. While medical insurance is designed to help patients afford treatment for problems that have already occurred, dental insurance is more focused on prevention. This is why services like checkups and cleanings tend to receive the most coverage. Dental insurance can also be used to offset the cost of restorative care, but usually at a lower rate compared to preventive treatments.
What Your Dental Insurance
Plan Covers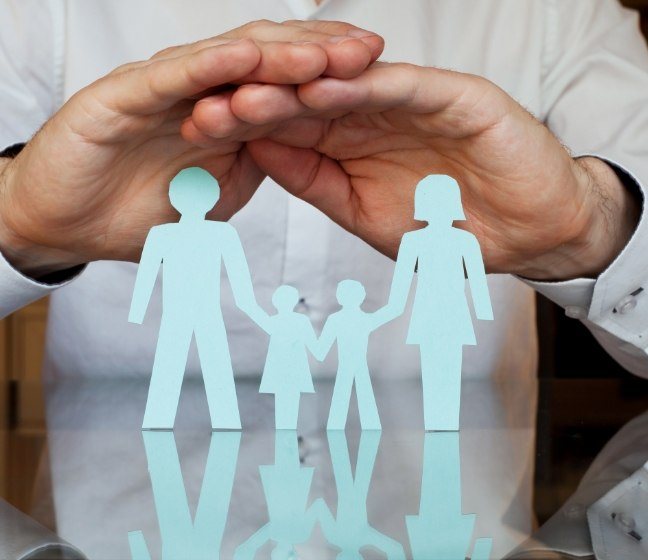 The majority of modern dental insurance plans follow the "100-80-50" model, which looks something like this:
100% of Preventive services are covered (checkups, cleanings, X-rays)
80% of Basic Restorative services are covered (bonding, fillings)
50% of Advanced Restorative services are covered (crowns, bridges, dentures)
Every plan categorizes dental treatments differently, so be sure to give our team a call ahead of your appointment so we can verify your level of coverage.
Our In-Network PPO Dental
Insurance Providers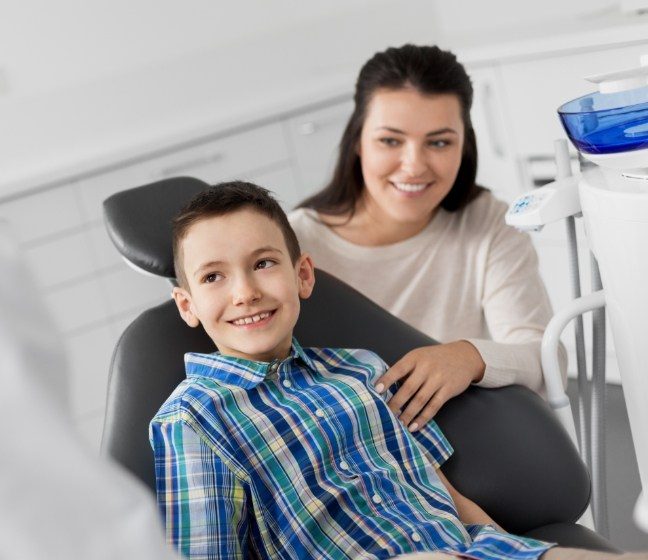 Being "in-network" with an insurance plan simply means we have agreed with the provider to offer our services for reduced fees, which they then partially pay for. This means when you choose an in-network dental office like us, you actually save money in two distinct ways! We're proud to be in-network with many plans, but we're always happy to work with out-of-network policies as well.
We accept the following dental insurance plans:
Aetna
Ameritas
Blue Cross Blue Shield
Assurant Employee Benefits
Careington
Cigna
Connection Dental
Delta Dental
DentaQuest
Dentemax
GEHA
Guardian
Humana
Lincoln Financial Group
MCNA Dental
MetLife
Principal Financial Group
Sun Life Financial
Texas Children's Health Plan
United Concordia
UnitedHealthcare
UNUM
…and many more!
Don't see your plan? We likely take it! Reach out to our team today!