Children's Dentistry – Dallas, TX
Excellent Care for
Your Favorite
Smile
Your child's smile is precious, and taking care of it is also very important to their overall health. At Ross Avenue Family Dental, we welcome children of all ages through our doors, and our team knows how to keep little (and not so little!) ones perfectly calm so that every appointment is a positive and productive experience. Whether it's time for your child's checkup or they have a few teeth in need of repair, we're eager to meet them, and we know you'll love how their smile looks after visiting us for children's dentistry in Dallas, TX!
Why Choose Ross Avenue Family Dental for Children's Dentistry?
Children of All Ages
Welcome
Saturday & Evening
Appointments
All Dental Insurance Accepted
(Including Medicaid)
Dentistry for Infants, Toddlers,
Kids & Teens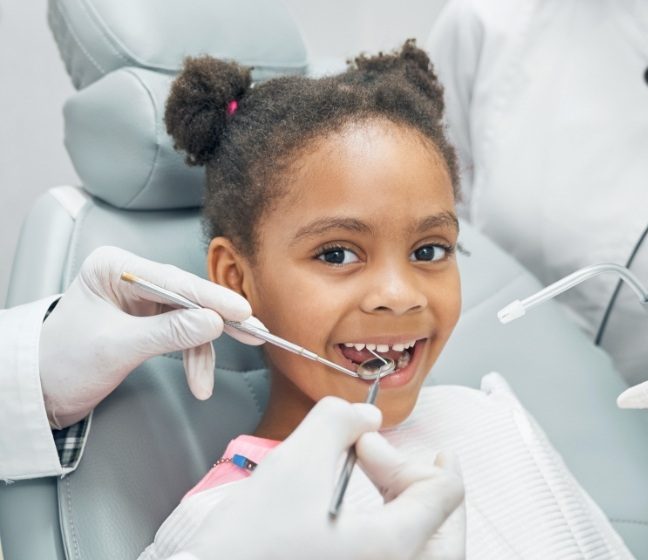 As a child grows, their mouth goes through a lot of dramatic changes. An infant's mouth is very different compared to a toddler's, a school-aged child's, or a teen's. Thankfully, we're ready to meet every child's needs no matter their stage of development. We emphasize hygiene with younger children, and as they grow older, we can quickly fix any issues that pop up so they always have a healthy smile they're eager to show off.
Dental Sealants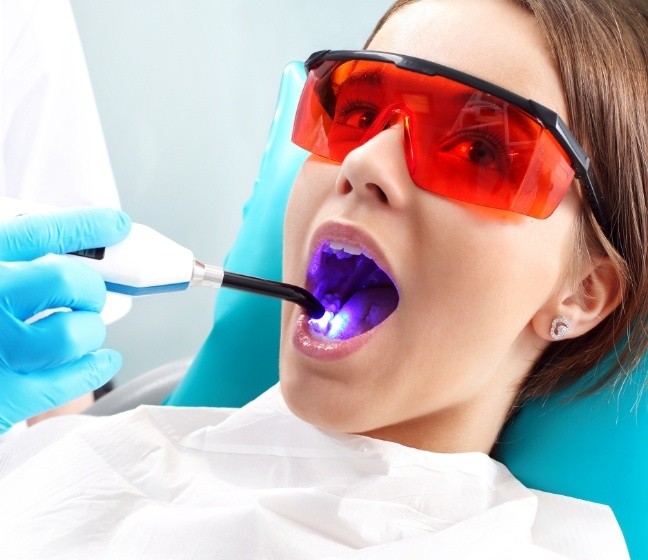 With dental sealants, we essentially put a raincoat on some of your child's teeth, but instead of keeping them dry, they prevent them from getting cavities. A thin layer of dental plastic is applied to the molars, as these teeth are the most likely to develop decay. The procedure only takes a few minutes, but it can provide lasting peace of mind by ensuring the teeth stay healthy while a child is still learning how to properly brush and floss.
Emergency Kids' Dentistry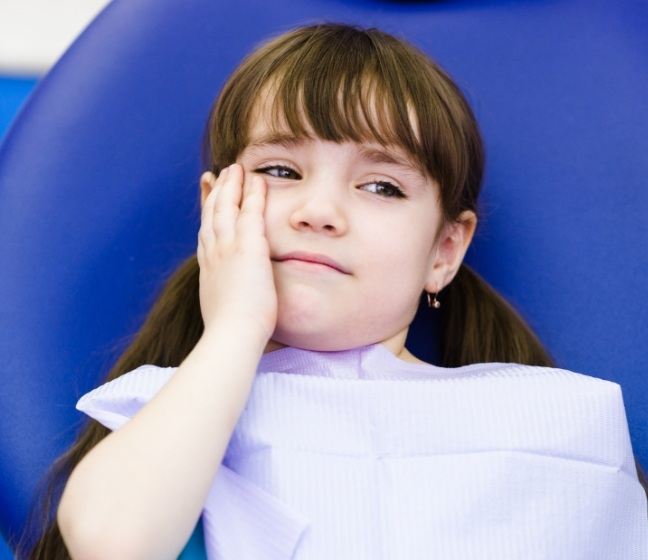 Every parent knows that kids have accidents. While they usually result in something minor like a spilled drink, sometimes, they can end up with a broken or missing tooth. Should this ever happen to your child, you can always count on Ross Avenue Family Dental. Just give us a call, and we'll try to see them as quickly as possible, preferably the same day.
Nitrous Oxide Dental Sedation for Kids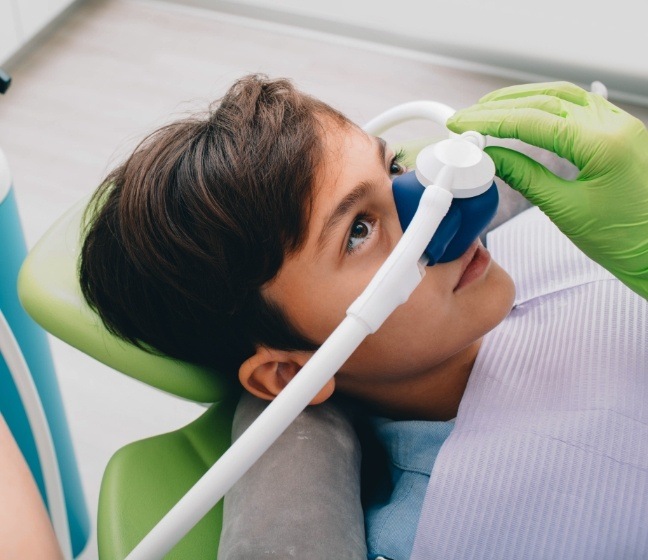 A lot of children aren't exactly fans of the dentist, but for those who have serious anxiety about coming to see us, we can calm their minds with nitrous oxide. It offers a safe and gentle way to relax a child, as all they have to do is breathe in a mixture of the gas and oxygen through a small nasal mask. It works very quickly, will stay on for the entire appointment, and once we remove the mask, your child will feel completely normal in a matter of minutes.
Special Needs Dentistry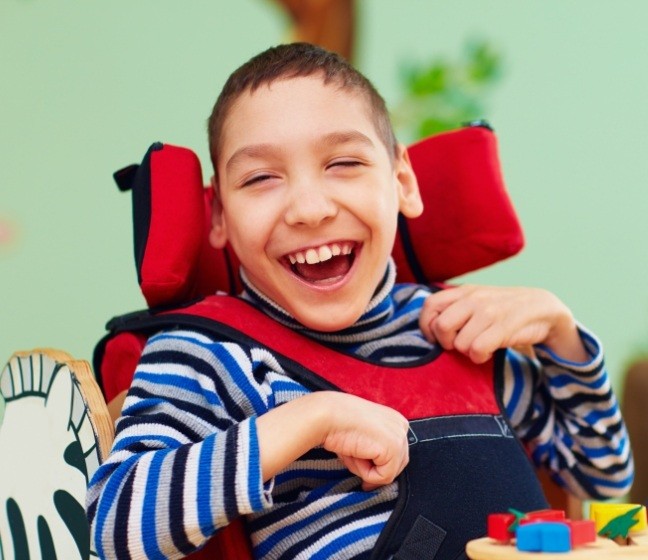 Do you have a child with mental, physical, behavioral, or sensory special needs? If so, then we know that dental care can be a challenge, and we're eager to help. We're happy to accept all children into our dental family and can accommodate every family's situation. Just give us a call ahead of your child's appointment, tell us a little about them, and we'll take care of the rest to guarantee they enjoy their time with us and receive the top-notch care they deserve.
Fluoride Treatment for Kids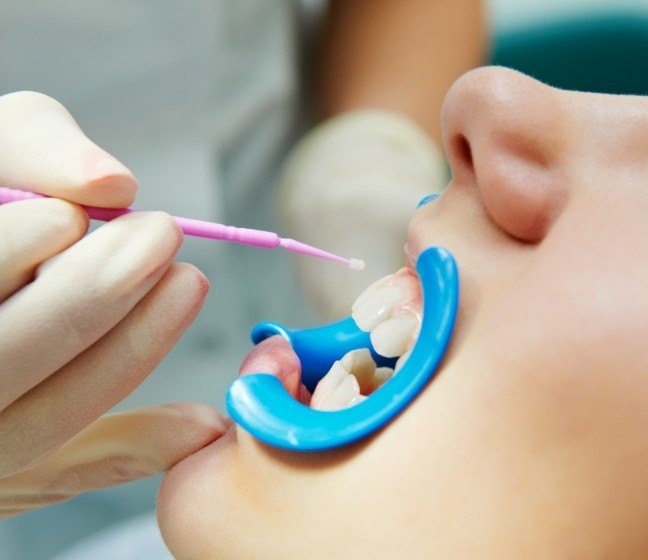 Regular fluoride exposure is great for people of all ages, but it's particularly important for children. Not only can fluoride reduce their cavity risk, but it's also essential to the development of their adult teeth. We can include a topical fluoride treatment as part of your child's cleanings so that their smile stays problem-free and seamlessly changes from one stage to the next.
White Fillings for Kids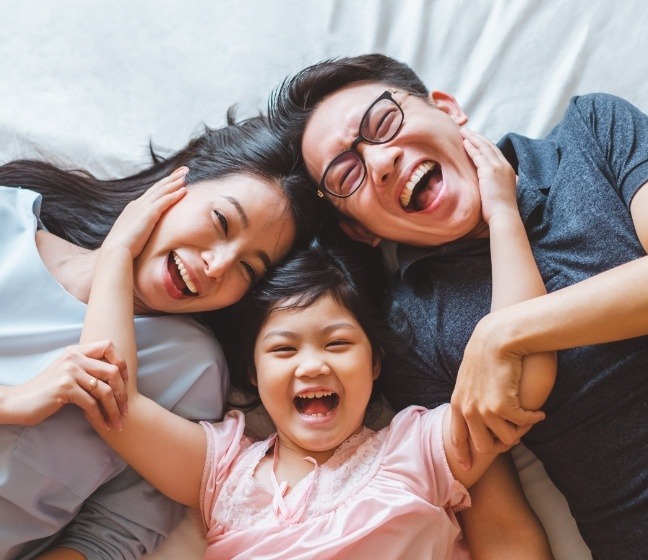 Despite everyone's best efforts, it is still fairly common for a child to develop a cavity. This isn't the end of the world, as we can use a white filling to make the "sugar bug" disappear in a single appointment. Our fillings are made of composite resin, which will be color-matched to your child's enamel, plus the material doesn't react to temperature like old metal fillings, meaning your little one won't have to deal with sensitivity afterward.