Preventive Dentistry – Dallas, TX
A Little Care Now for
Fewer Headaches

Later

Our primary goal at Ross Avenue Family Dental is to give our patients excellent care while also saving them time, and nothing does this better than preventive dentistry. With just two checkups and cleanings each year, we can stop common issues like cavities and gum disease from ever rearing their ugly heads in your household, helping you avoid bigger problems in the future. If it's time for you or your child's next checkup, be sure to schedule an appointment by contacting us today for preventive dentistry in Dallas, TX.
Why Choose Ross Avenue Family Dental for Preventive Dentistry?
Open Saturdays
& Evenings
Little to No
Wait Times
Same-Day Dental Appointments
Dental Checkups & Teeth Cleanings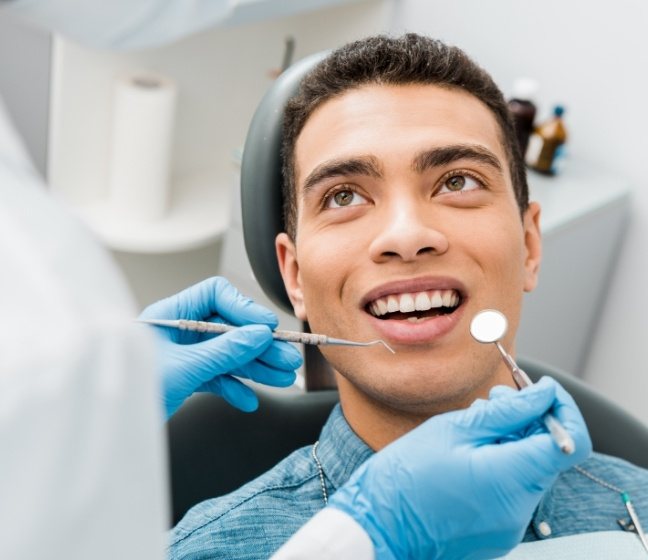 During a checkup and cleaning, our team will not only systematically remove cavity-causing plaque and tartar from the hard-to-reach areas of your mouth, but we'll also give you a very thorough exam. That way, we can spot the early signs of tooth decay or infection so they can be taken care of right away. Often, we're able to find and treat a problem before a patient even notices that anything is wrong!
Fluoride Treatments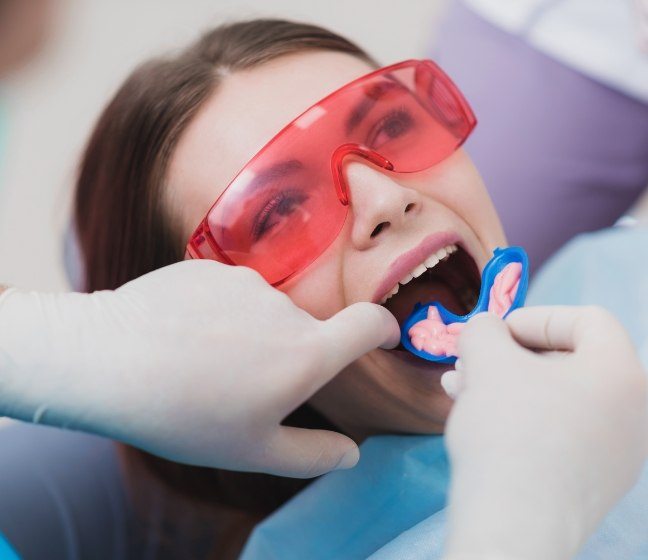 Fluoride is a mineral that is proven to strengthen the enamel and make it more resistant to decay. Most people get enough through their diet, but for those who could use more, we can provide a topical fluoride treatment as part of their cleaning. We simply apply a highly concentrated paste to the teeth for about a minute or so, and that's it! Afterward, the teeth will have a layer of protection that should last all the way until a patient's next cleaning.