Advanced Dental Services & Technology – Dallas, TX
Better Instruments.
Better Results.
We're always thinking ahead here at Ross Avenue Family Dental. What else can we do to make the dental experience more pleasant and productive for our patients? Often, the best answer involves investing in technology, which is why we frequently update our dental office with the latest, proven instruments. These enable us to deliver care that is consistently fast, precise, and comfortable, and it is only getting better over time. Read on below to learn more about some of the state-of-the-art equipment you'll benefit from at your appointments.
Intraoral Camera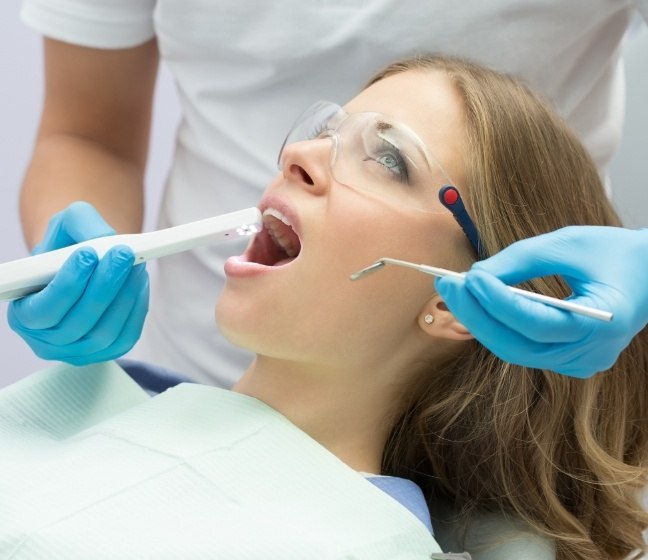 When we need to get a close look at your teeth and gums for a checkup, we won't simply shine a bright light into your mouth while blinding you in the process! Instead, we'll use a small intraoral camera to capture high-resolution pictures that can be displayed on a large, chairside monitor. This makes it easier for our team to spot the early signs of potential problems, plus your dentist will go over your images with you so you're always on the same page concerning your oral health.
All-Digital X-Rays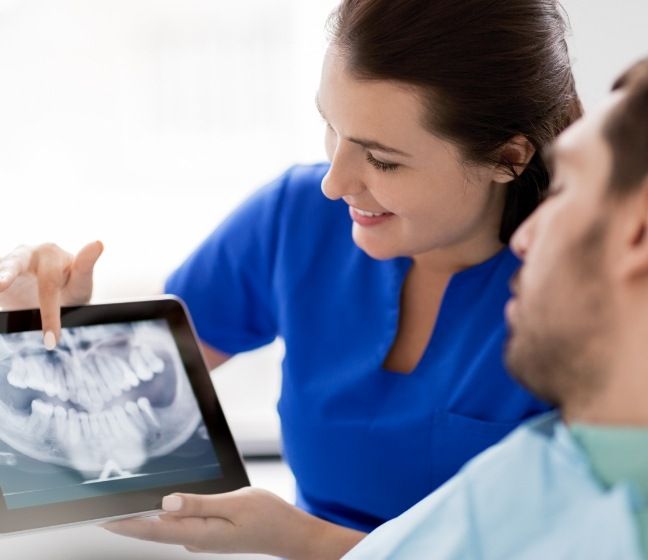 With digital X-rays, we can capture crystal clear images that can be developed in a matter of seconds. Not only do these X-rays show us more detail and take less time compared to old film ones, but the process also emits 80-90% LESS radiation, which is great news for our patients as well as our team! Plus, the X-rays can be easily stored, copied, and sent as needed for maximum convenience.