Dentures – Dallas, TX
Restore Your Smile Without Breaking the Bank
Tooth loss is a common problem that people face all over the country. Approximately 178 million Americans are missing at least one tooth while 40 million are missing all of their teeth. This can make it difficult to complete daily tasks, like eating, speaking, and smiling. Fortunately, just because you have lost teeth doesn't mean that you need to live the rest of your life without them. At Ross Avenue Family Dental, Dr. Xinxing Liu offers high-quality dentures to restore your smile without breaking the bank. For more information or to schedule your initial consultation, give us a call!
Why Choose Ross Avenue Family Dental for Dentures?
Natural-Looking Restorations
Customized for Optimal Comfort
We Accept Dental Insurance and Medicaid
Who is a Good Candidate for Dentures?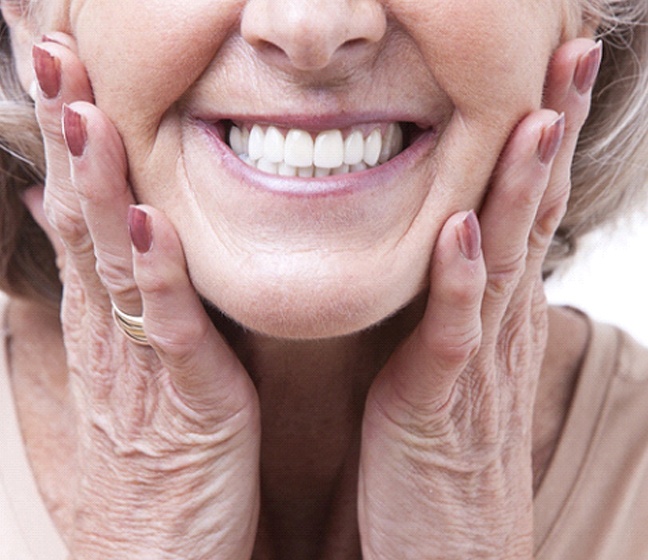 Dentures are an excellent solution for people who are missing anywhere from a few to all of their teeth. Depending on the number of teeth that you're missing and where they are located in the mouth, a personalized plan can be created just for you. If you have any existing oral health issues, like tooth decay or periodontal disease, these will need to be treated and eliminated ahead of time. Excellent oral health is the number one priority of Dr. Liu!
Types of Dentures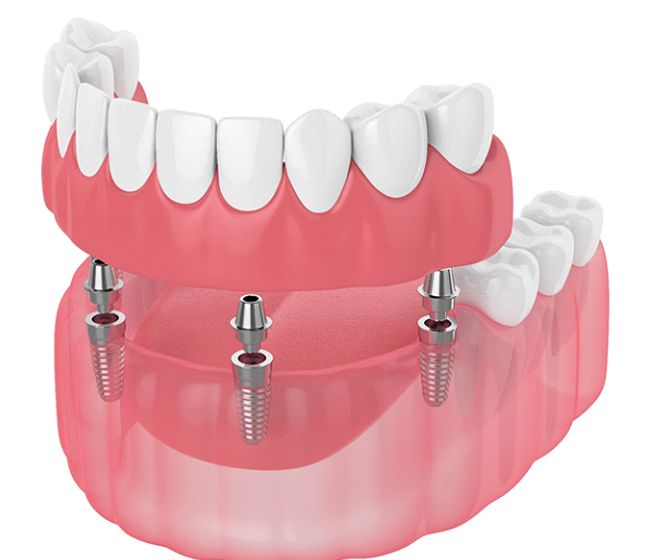 Depending on your individual needs, our team will determine which of the following denture types is ideal for you. Here are the types that are available:
Partial Dentures
When a dental bridge isn't enough to restore your smile, you may need a partial denture. They are customized to fit perfectly in your mouth between the remaining teeth. Partial dentures replace teeth in different locations of the mouth and keep the neighboring teeth from moving around and causing misalignment issues in the future.
Full Dentures
Full dentures are supported by both the shape of your mouth and the natural suction of your gum tissue. They're used to replace an entire arch of missing teeth, either on the top or bottom. They are crafted with a lifelike gum-colored base and enamel-colored set of replacement teeth. This way, your new smile will have a natural appearance.
Implant Dentures
If you're looking for a more stable, longer-lasting denture, dental implant dentures may be the answer. First, a series of dental implants will be placed throughout your jawbone before attaching the customized restoration. This tooth replacement option can restore up to 70% of your natural chewing power and can last for decades with proper maintenance and care. You won't need to worry about alterations being made or having them replaced over the years. In order to be deemed a good candidate for this procedure, it's crucial that you have a strong jawbone to support the implants.
The Benefits of Dentures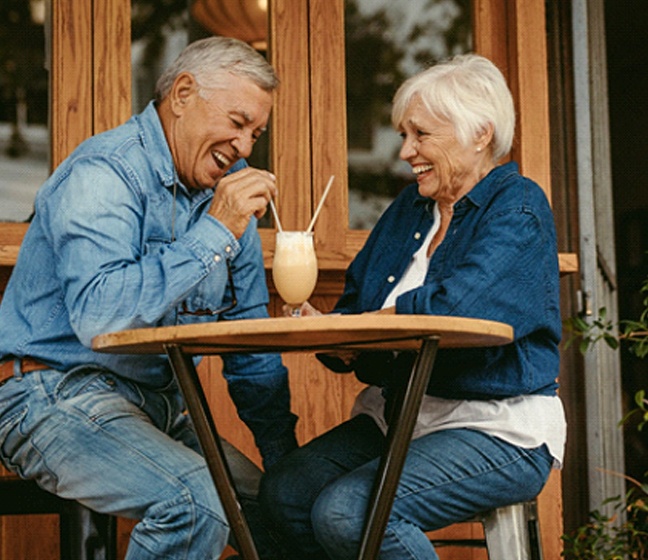 There are all sorts of ways that dentures can improve your life when you've suffered from tooth loss. Here are a handful of the ones you can expect:
Keeps surrounding teeth in place
Easy to remove for cleaning
Allows you to eat with ease
Covered by most dental insurance plans
Improves the appearance of your smile
Supports facial muscles
Prevents sunken cheeks
Improves speech
Increases confidence
Understanding the Cost of Dentures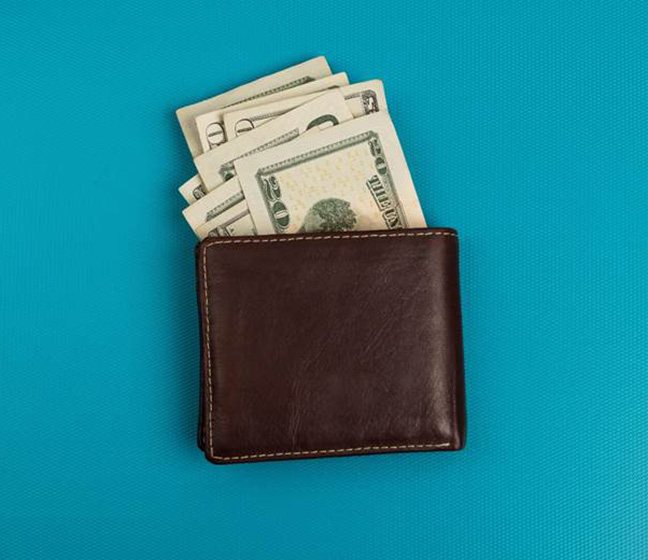 The cost of dentures will vary significantly from person to person. After all, there are numerous factors that contribute to the overall cost. During your initial consultation with Dr. Liu, you will be able to discuss exactly how much you can expect to pay to restore the appearance and function of your smile. Until then, here are some things for you to consider.
Factors that Affect the Cost of Dentures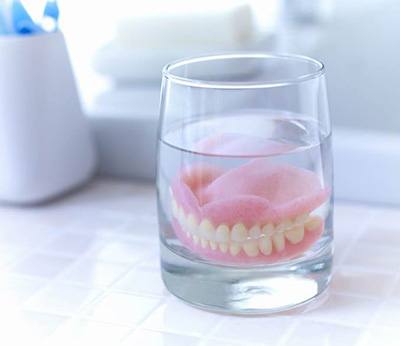 Here are the three main factors that contribute to the cost of dentures:
The preparation before your dentures can be worn. This includes treatments like gum disease therapy and tooth extractions.
The materials used for the base and replacement teeth influence the price. The base is generally made from acrylic while replacement teeth can be made from acrylic or porcelain.
The number of teeth you are having replaced. Generally, the larger the restoration, the higher the cost.
Keep in mind that cheaper doesn't mean better when it comes to tooth replacement. Budget dentures are much more likely to become damaged and require frequent repairs and replacements. If you are seeking optimal appearance and function, choosing quality dentures is a must.
Are Implant Dentures More Expensive?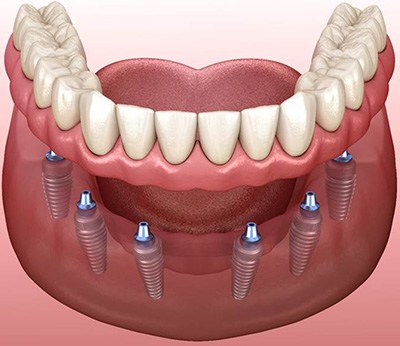 Implant dentures do cost more than traditional dentures do, and for good reason. Instead of being supported by the suction and shape of the gum tissue, implant dentures are held in place by a series of dental implants that are placed directly into the jawbone. This allows for numerous additional benefits. This includes a more lifelike appearance and additional stability. You don't have to worry about replacing your dentures every 5 to 7 years either, as they are made to last for several decades.
Does Dental Insurance Cover Dentures?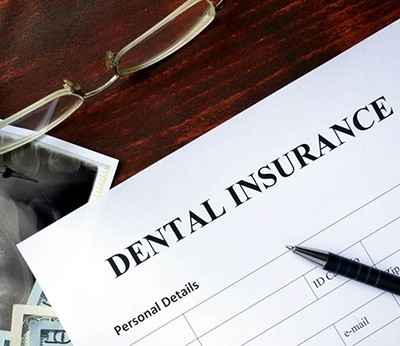 Most dental insurance plans will provide some level of coverage when it comes to dentures – usually up to 50%. However, this varies depending on your provider. At Ross Avenue Family Dental, we are proud to be in-network with many plans, but we're always happy to work with out-of-network policies as well. Reach out to our friendly team to learn more!
Other Options for Making Dentures Affordable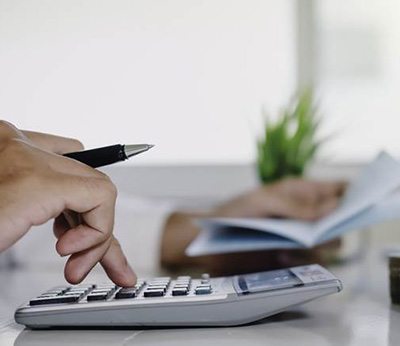 If you don't have dental insurance, you aren't necessarily left on your own. We work with CareCredit – a third-party financing company that allows patients to split the cost of your treatment into manageable monthly installments. Restoring your smile shouldn't mean stressing over finances.
The best way to find out exactly how much you can expect to pay for your dentures is by scheduling a consultation with us. We're eager to help you get your smile back!