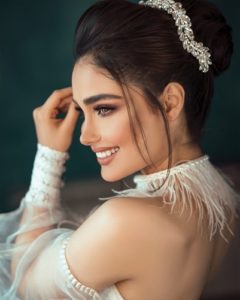 Teeth naturally come in a variety of shades and tones. Not to mention, they change color with age. However, it's easy to feel embarrassed by stained or discolored teeth. A bright smile is attributed to confidence, happiness, and success. If your smile isn't giving the right impression, don't feel anxious about an upcoming event. A whitening treatment can give you the dazzling smile you desire before a wedding or another important date. Asking yourself, how close to an event should I whiten my teeth?" Here's what you need to know to revamp your smile in time. 
1. You are going to need a cleaning and checkup.
Whether using an OTC product or a professional whitening system, your teeth and gums must be healthy. You will need to schedule a cleaning and checkup to ensure you don't have any untreated dental issues, which can be aggravated or worsened by whitening agents. Your teeth will also need to be cleaned to ensure consistent results. If your dentist finds any concerns, like a cavity or gum disease, they must be addressed before moving forward.
2. You may not be a candidate for teeth whitening.
Not all stains are the same. As a result, some discoloration can't be reversed with a whitening treatment, like those originating from the tooth structure. Your dentist may recommend another procedure, like veneers. However, most patients with age-related or surface stains can benefit from teeth whitening.
3. You have multiple options available.
Believe it or not, there's more than one way to treat discolored teeth. The method you choose will affect the duration of your treatment. Your cosmetic dentist will review your options, which include:
In-Office Treatment: An in-office treatment uses a professional-strength whitening agent that's activated by a special light to penetrate the enamel. Your teeth can become up to 8 shades whiter in one appointment.
At-Home Kit: You can enjoy the convenience of an OTC product combined with the results of an in-office treatment. Your dentist can give you everything you need to brighten your smile at home for 2 weeks.
4. You'll need to protect your results.
Unfortunately, your results won't last forever. You can get the most out of your investment by protecting your teeth from new stains. Follow a solid oral hygiene routine at home and visit your dentist every 6 months for a cleaning and checkup. They can also provide you with a touchup kit. Limit your contact with anything that may stain your teeth, like coffee, tea, or smoking.
Your bright, beautiful smile can last for long after your big event. Be sure to let your dental team know about your timeline to achieve the results you want before the big day.
About Dr. Xinxing LiuDr. Liu earned her dental degree at the Nova Southeastern University College of Dentistry before continuing her training in many advanced studies, like cosmetic dentistry. She combines the art and science of dentistry to create healthy, attractive smiles. If you are interested in teeth whitening, contact our office today to request your consultation.