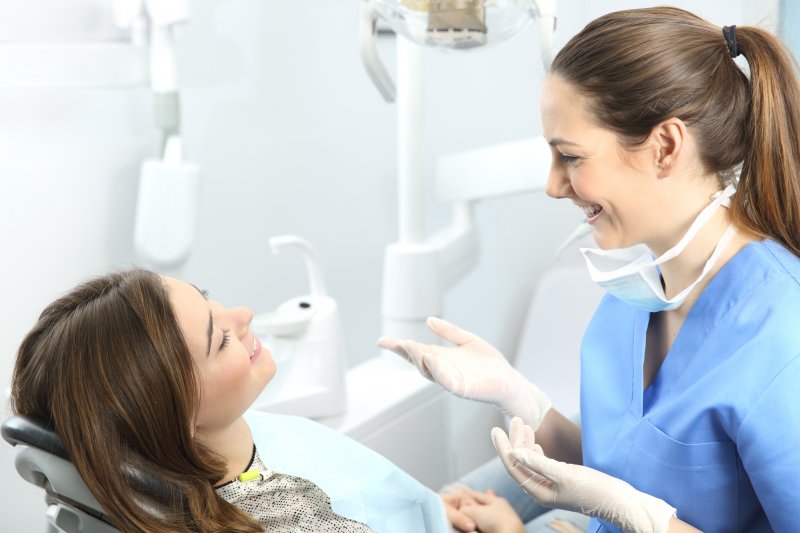 For many, a smile is the first thing they notice about a person. It can say a lot about who someone is. For this reason, it's important to make sure that your smile is saying what you want other people to hear. That's where cosmetic dentistry comes in. though there is a range of cosmetic treatments on the market, porcelain veneers are one of the best options since they can mask several issues. If you're considering cosmetic dentistry, read on to learn about five benefits of porcelain veneers.
Benefit #1: Durable and Long-Lasting
Though no cosmetic treatment is guaranteed to last forever, one of the many benefits of porcelain veneers is how long they continue to improve the look of your smile. With a good oral hygiene routine and biannual dental visits, they can last upwards of 15 years. This includes brushing twice daily for two minutes with a soft-bristled toothbrush and fluoride toothpaste as well as flossing each night before bed.
Benefit #2: Simple Procedure
The veneers process can be completed in just a few visits. Your dentist will start by working with you to create a game plan for your smile. Next, they will prepare the teeth by removing a small amount of enamel so the veneers don't make them look bulky. They will then take impressions to send off to the dental lab and place your temporary veneers. Once your dentist receives your permanent veneers from the dental lab, you'll come back in to have them placed.
Benefit #3: Fix Minor Cosmetic Issues
Veneers can correct a range of cosmetic issues to improve the look of your smile, including chips, cracks, small gaps, minor alignment issues, and misshapen teeth. Since they cover up the entire front service of the teeth their attached to and are color-matched to the rest of your smile, porcelain veneers can also be used to correct discolored teeth.
Benefit #4: Protecting Damaged Teeth
As we get older, our enamel naturally begins to erode. Things like poor oral hygiene, consuming too many acidic or sweet things, aggressively brushing, and acid reflux can also cause premature wear. Veneers cover the entire front surface of the teeth, so they can act as a barrier from irritants like hot and cold foods and beverages.
Benefit #5: Worthwhile Investment
It's worth noting that porcelain veneers cost more than comparable treatments like dental bonding. Even so, they last longer and are more durable. Though they aren't right for everyone, your dentist will be able to help you determine if they're a better option for your smile.
As you can see, there are numerous benefits of porcelain veneers. So, make an appointment with your dentist to get started on your journey towards a healthier, happier smile!
About the Practice
If you live in Dallas and want to improve your smile, Dr. Xinxing Liu and her team at Ross Avenue Family Dental are here to help. They offer a wide range of cosmetic treatment options, including lifelike, durable porcelain veneers. Before you know it, you'll be sporting a beautiful smile you're proud of. To learn more about the benefits of porcelain veneers or to set up an appointment with Ross Avenue Family Dental, call their office at (469) 210-7223 or visit their website.