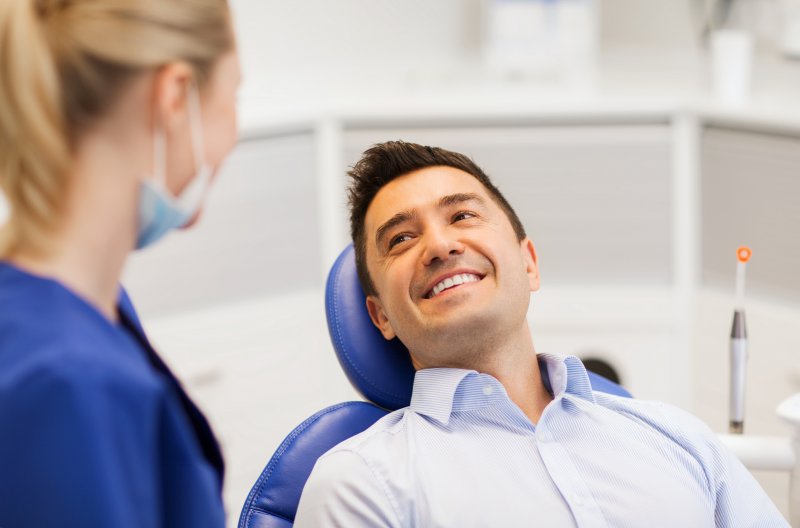 If you're currently unhappy with your smile's appearance, you may be wondering what your options are for cosmetic treatment. Some of the most popular solutions (especially for those looking for a complete smile makeover) are veneers and Invisalign. The sooner you learn the difference between Invisalign and veneers in Dallas, the more easily you'll be able to make a decision on which treatment to pursue. Consider the most notable differences from a dentist ahead of your cosmetic consultation!
The Pros and Cons of Invisalign
Invisalign uses a series of clear aligners to shift teeth into straighter positions. As a result, treatment can fix gaps, misalignment, rotated teeth, and even uneven bites (i.e. overbite, underbite, etc.) The trays are also removable, so you can eat the foods you enjoy and practice oral care with relative ease. As a trusted and well-known company, you can have confidence knowing your smile realignment is in good hands.
However, it's worth keeping in mind that Invisalign will not do anything to address the color, shape, or size of your teeth – they only focus on position. Furthermore, if you are not willing to wear the aligners for the required amount of time (22 hours a day), then it may be too much of a commitment. If your aligners are lost or damaged, you could also experience an interruption in your treatment (which typically takes anywhere between 12 and 18 months to complete, and that's not including wearing a retainer afterwards).
The Pros and Cons of Veneers
Veneers are made from incredibly thin ceramic sheaths and designed to bond directly to slightly modified teeth. This means imperfections like permanent stains, chips, cracks, and even gaps can be easily hidden. Since they are made from color-matched porcelain, you can expect them to look indistinguishable from your natural teeth.
However, they can be very expensive, especially if you plan to get all your visible teeth covered with veneers. They also require the permanent removal of some existing enamel, which is not ideal for everyone. If they become damaged, replacing them can be a pricey expense as well.
Should You Get Invisalign First?
It really all depends on where your priorities lie. If you want to make changes to your smile as soon as possible, veneers are the best option. However, completing a long-term, permanent solution like Invisalign can make reevaluating your smile makeover much easier. When you complete your realignment, you may better understand what additional changes you actually need. That could involve veneers, but it could also mean getting your teeth whitened or covered with cosmetic bonding!
Speak with a cosmetic dentist directly to learn more about your options!
About the Author
Not only is Dr. Liu highly experienced in cosmetic dentistry, but has undergone transformations in her smile herself! She's happy to speak with you one-on-one about your needs and help you determine the best services to make your smile beautiful. To schedule an appointment, you can contact her through her website.