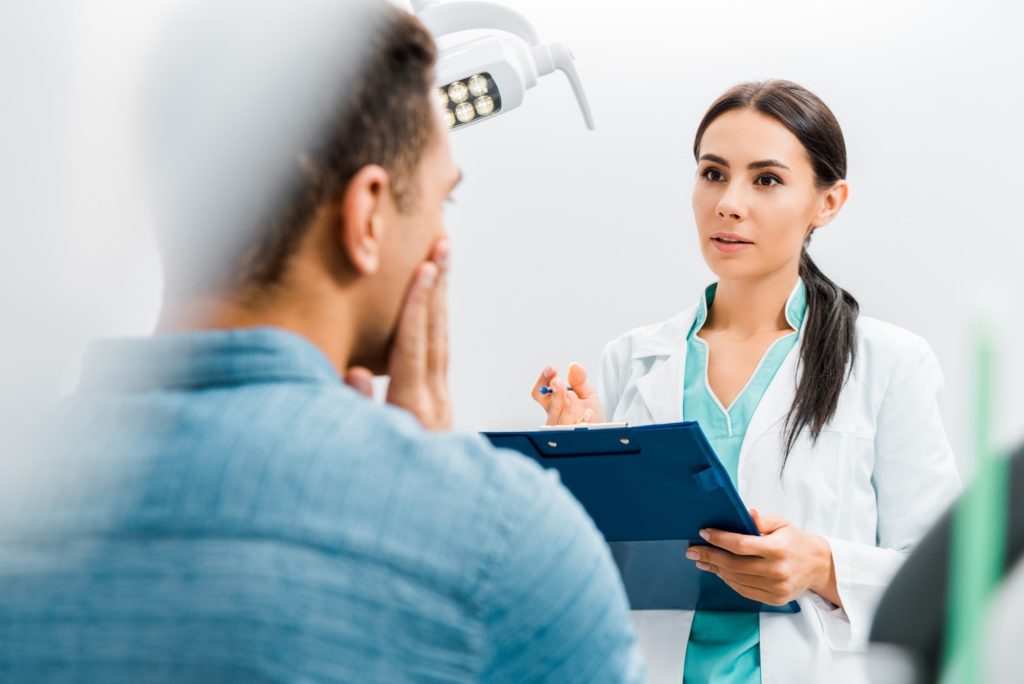 Does a badly decayed or damaged tooth of yours require a dental crown? If so, it's important not to put off treatment. After all, this popular restorative service can benefit both the look and function of your smile. Plus, the entire process can be completed in just two appointments! If you're still not 100% convinced to move forward with treatment, keep reading for three reasons you should get that dental crown you need before 2022.
#1. Protect Your Smile from Further Damage
Like many other patients, you might initially attempt to heal a decayed tooth by simply recommitting to brushing and flossing. Sadly, however, your teeth cannot repair themselves. As a result, you need treatment, like a dental crown, from a skilled dentist to restore your smile and bite. In fact, the longer you wait, the more likely you are going to need a more costly intervention, like root canal therapy or a tooth extraction and replacement.
#2. Utilize Your Remaining Dental Benefits
Dental insurance benefits are largely centered around preventive care, with up to 100% of biannual exams and cleanings covered entirely. In addition, restorative services are typically eligible for 50% to 80% of coverage. So, if you still have remaining benefits, use them toward your dental crown! Don't worry – your dental team will be able to file a claim, explain the cost, and answer any questions you have before getting started.
#3. Remember, Many Dental Plans Reset on January 1st
While the 100-80-50 dental insurance coverage structure is well-known, many patients are unaware of one important fact: many plans reset on January 1st. So, that means you only have a few weeks left to utilize your remaining benefits! Neglecting to do so will result in your valuable dollars going to waste. The good news is that it's not too late to prevent that from happening. All you have to do is get in touch with your provider. Otherwise, contact your dental team, provide them with your insurance information (if you haven't already), and see if you have any remaining coverage.
The last few weeks of the year are always filled with to-dos, from holiday shopping to family gatherings. Just make sure a visit to your dentist is also on your list. Your smile and wallet will thank you!
About the Author
After experiencing first-hand the priceless benefits of orthodontic care, Dr. Xinxing Liu was inspired to do the same for others! She earned her dental doctorate from the Nova Southeastern University College of Dental Medicine. Now, she is happy to spend her days caring for patients in and around the Dallas area. If you're interested in learning more about utilizing your dental insurance benefits or would simply like to schedule an appointment, visit our website or call 469-210-7223.